A personal appreciation of meditation and Zen
Here you find 49 poems per series. You are free to read, print, copy them....
Zen comes from the tradition of Buddhism (China, Vietnam, Korea, Japan). It is a non-denominational form of deep contact with your deepest inner self and from there with the world (universe). It is perfectly compatible with religion as well as atheism. Proper to Zen is a large dose of self-acceptance and putting oneself into perspective. This is no disrespect.
Zen meditation is to me an important source of inspiration. I would highly recommend it. In Aurelis you find specific sessions based on this, such as 'Self Acceptance', 'Equanimity', 'Meditation' and 'A creature of love. '
Please note that this is a personal appreciation of meditation and Zen.
If you cannot open pdf, you can find here the needed free software.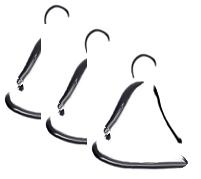 49 poems from a parallel world (1) - pdf
49 poems from a parallel world (2) - pdf
49 poems from a parallel world (3) - pdf
49 poems from a parallel world (4) - pdf
49 poems from a parallel world (5) - pdf
49 poems from a parallel world (6) - pdf